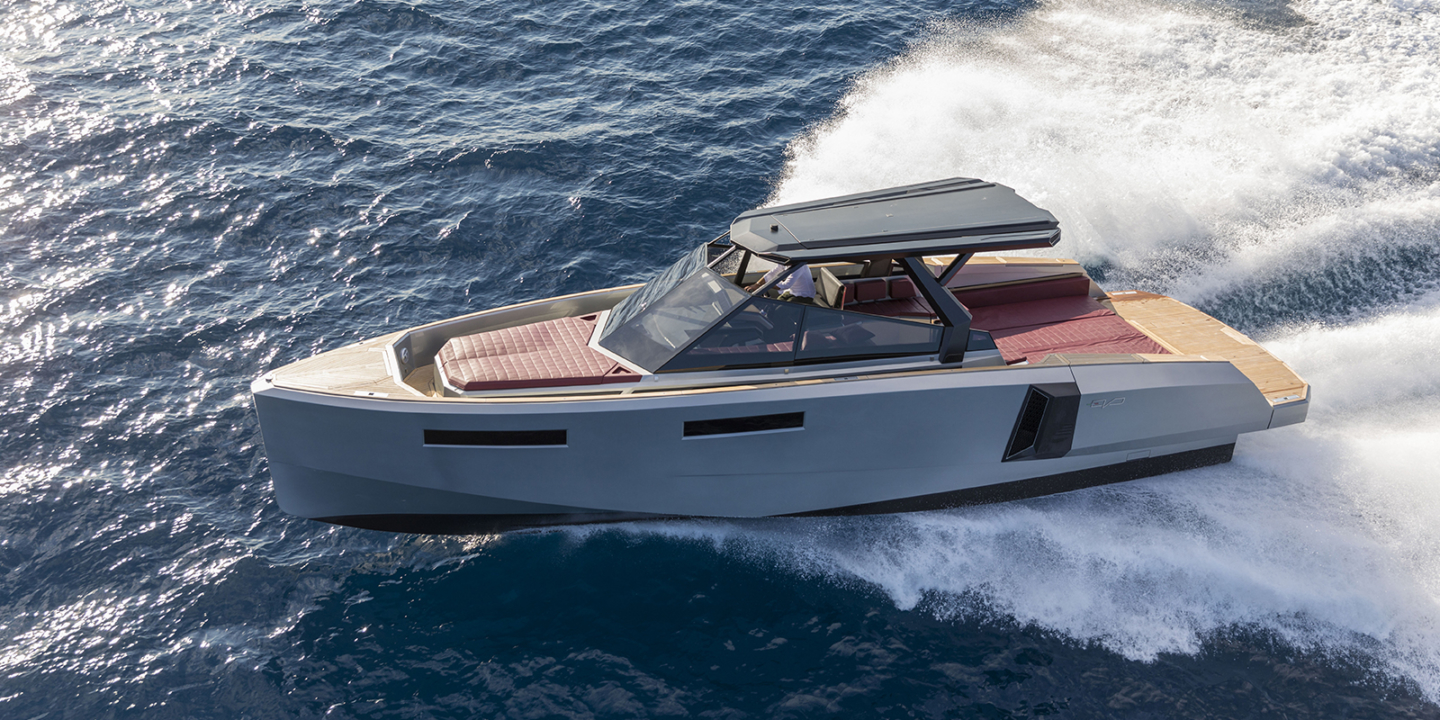 The Walk Around springs from the same design concept based on clean lines and a minimalist design, accompanied by a series of unique solutions on the market to ensure that this motor yacht can be enjoyed to its full potential, based as always on the form&function design and construction philosophy.
The standout feature of this second 13-meter motor yacht is the fact that you can move easily between the stern beach area and the bow by "walking around" the helm station.
Reference
Sleek and powerful, the Evo WA Extendable Yacht can make your day on the water more enjoyable than nearly any craft its size. It starts with its namesake "walk around" deck that lets you move quickly between the bow and stern
Uncrate
Evo WA
Evo Yachts. Devote to revolution.