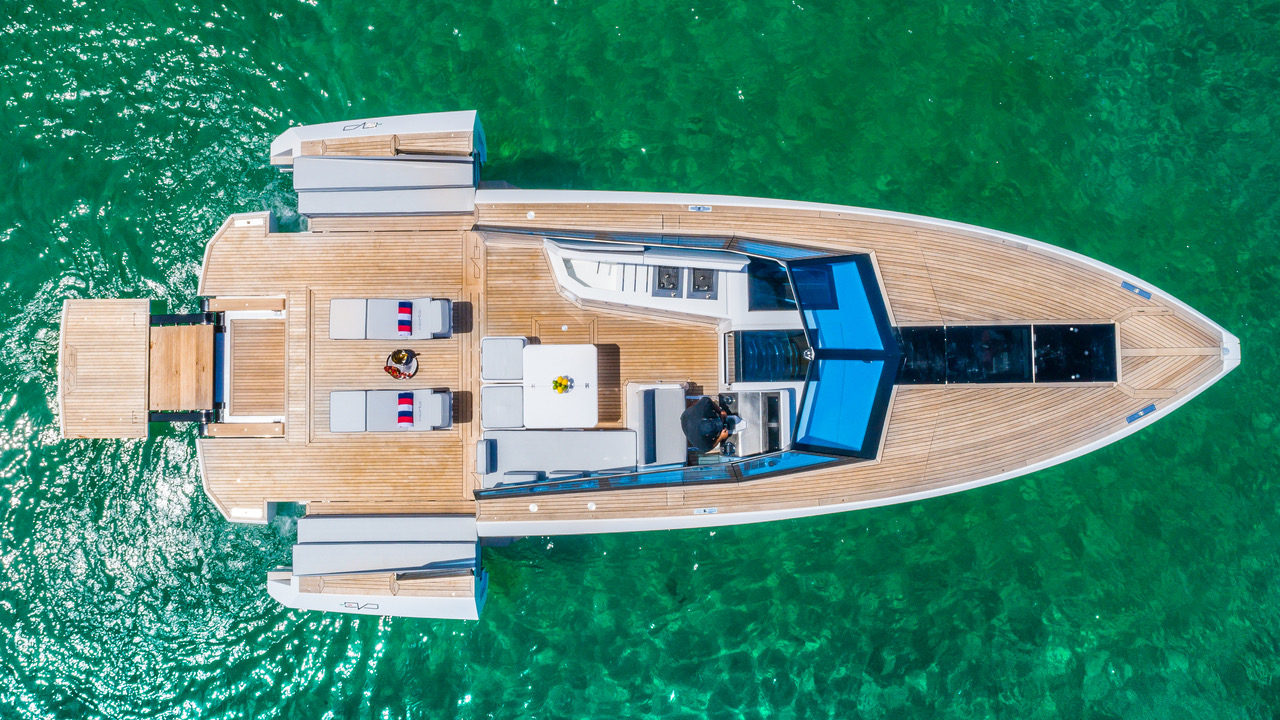 Evo 43 is a 13-meter daycruiser with muscular lines and at the same time streamlined and minimalist, with straight bow and high sides that connect to the stern. The challenge was to bring ideas of modularity and multi-functionality ideas into the design of small pleasure craft too. The result is a place of wonders where everything is possible, design and technology come together to create a unique product of its kind.
Reference
Naval engineer Valerio Rivellini is the rare yachts designer who has seen his singular concept become reality. Most dream boat never move beyond the drawing board, because they're too wild or impratical to go into production. But Rivellini and his namesake business, Studio Tecnico Rivellini, are based in Italy (Naples, specifically) where extreme designs are embraced as often as the're dismissed.
Robb Report
Evo 43
Evo Yachts. Devote to revolution.